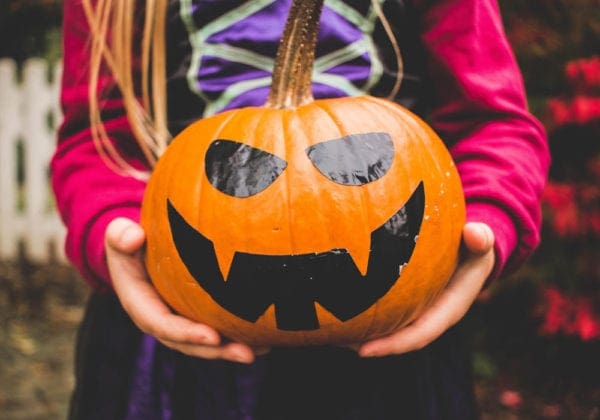 Questa festività anglosassone conosciuta come Halloween, o anche come "notte delle streghe", si è diffusa negli ultimi anni dagli Stati Uniti in tutto il resto del mondo.
Il 31 ottobre è diventato ormai il giorno dedicato all'occulto e alla morte, ma anche alle zucche, ai travestimenti e ai dolcetti.
Qui di seguito una collezione delle più belle frasi per Halloween in inglese tradotte in italiano per augurare una serata assolutamente da brivido. Eccole!
Aforismi, citazioni e frasi per Halloween in inglese (con traduzione)
Trick or treat?
Dolcetto o scherzetto?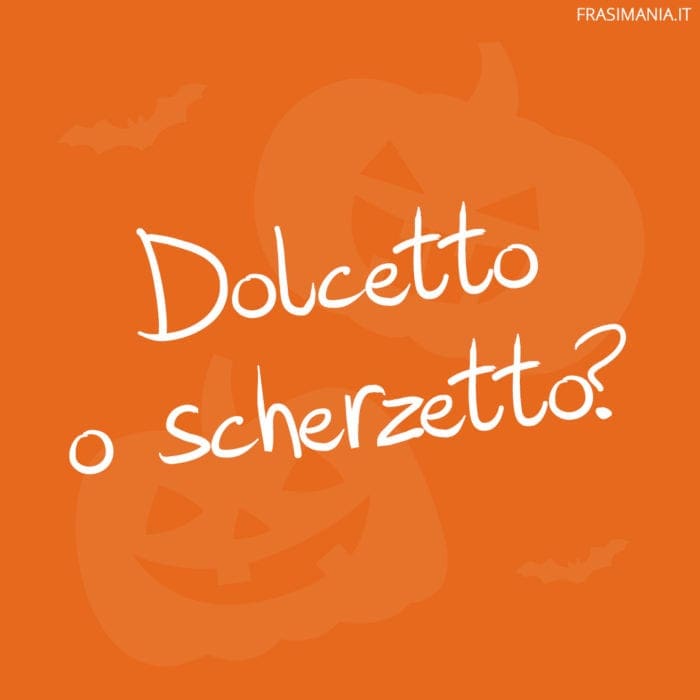 Pumpkin spice and everything nice.
Sapore di zucca e tutto va bene.
Something wicked this way comes.
Qualcosa di sinistro sta per accadere.
(William Shakespeare)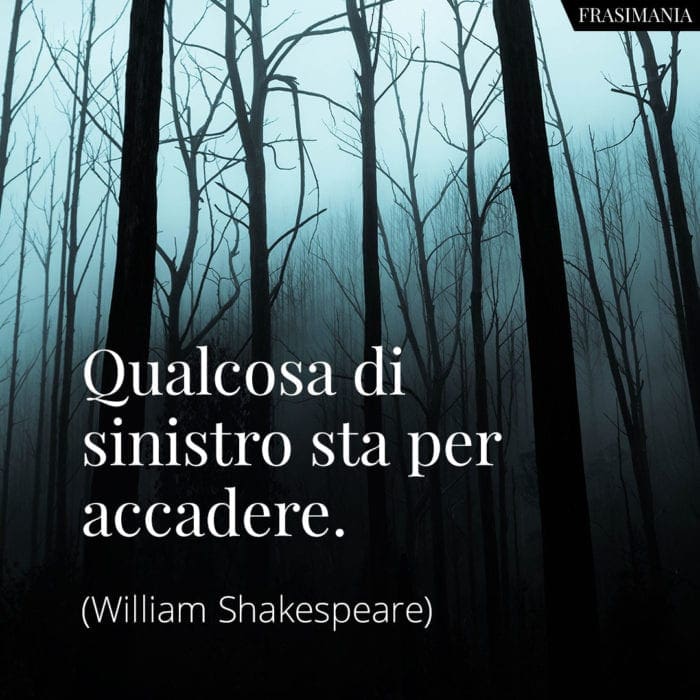 Say boo and scary on!
Dite "buu" e spaventate!
Every day is Halloween isn't it? For some of us.
Tutti i giorni è Halloween, non è vero? Almeno per alcuni di noi.
(Tim Burton)
Trick or treat, bag of sweets, ghosts are walking down the street.
Dolcetto o scherzetto, borsa di dolci, i fantasmi stanno camminando per la strada.
When witches go riding, and black cats are seen, the moon laughs and whispers, 'tis near Halloween!
Quando le streghe vanno a cavallo, e si vedono i gatti neri, e la luna ride e sussurra… siamo vicini ad Halloween!
Happy Halloween!
Buon Halloween!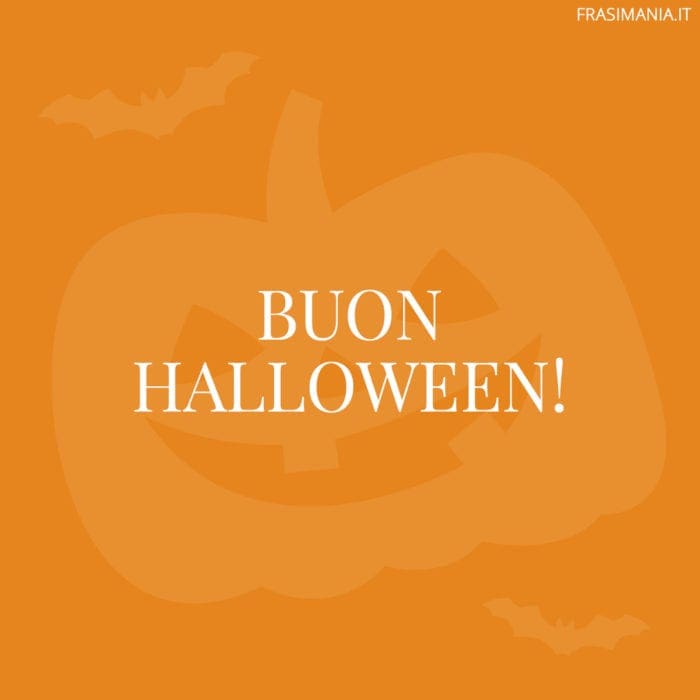 Trick or treat, smell my feet, give me something good to eat!
Dolcetto o scherzetto, annusa i miei piedi, dammi qualcosa di buono da mangiare!
Tis now the very witching time of night, when churchyards yawn, and hell itself breathes out contagion to this world.
Ora è nella notte il momento delle streghe, quando i cimiteri sbadigliano e l'inferno stesso alita il contagio su questo mondo.
(William Shakespeare)
It's Halloween; everyone's entitled to one good scare.
È Halloween, tutti hanno diritto a un bello spavento!
(Leigh Brackett)
Keep Calm and say boo!
Mantieni la calma e dì buu!
Go to heaven for the climate, hell for the company.
Il paradiso lo preferisco per il clima, l'inferno per la compagnia.
(Mark Twain)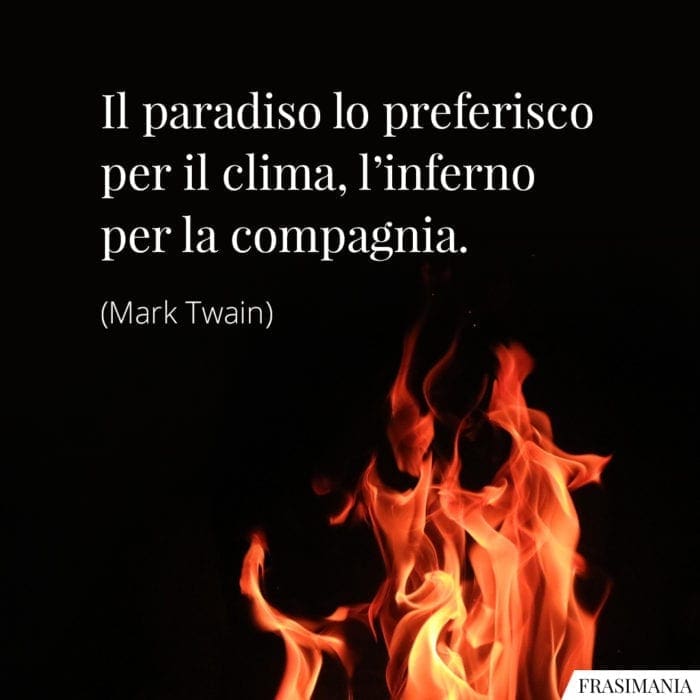 I am all in a sea of wonders. I doubt; I fear; I think strange things, which I dare not confess to my own soul.
Sono immerso in un mare di interrogativi. Dubito; temo; penso cose strane, che non oso confessare allo stesso mio cuore.
(Bram Stoker)
Believe nothing you hear, and only one half that you see.
Non credere a nulla che senti e solo alla metà di ciò che vedi.
(Edgar Allan Poe)
May you have a bag full of candy, bones, bats and loads of fun. Happy Halloween!
Ti auguro una borsa piena di caramelle, ossa, pipistrelli e tanto divertimento. Buon Halloween!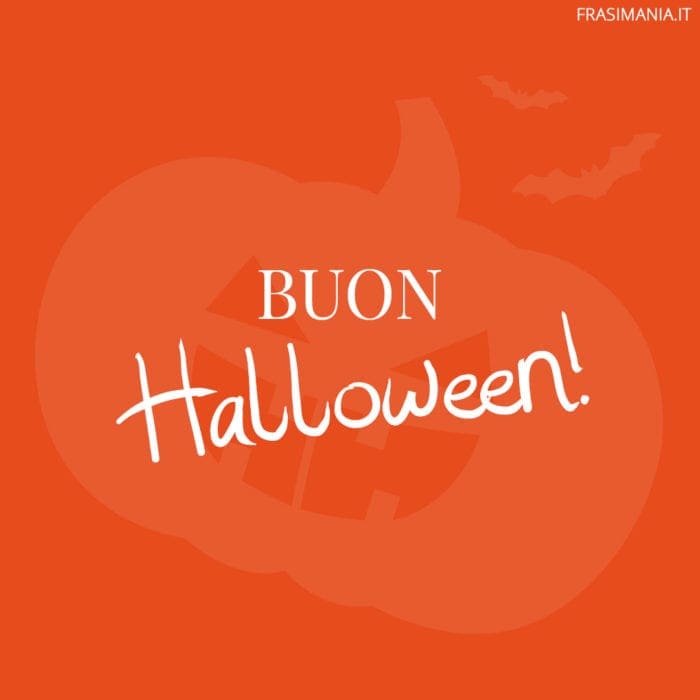 Adorable sorceress, do you love the damned?
Adorabile strega, ami tu i dannati?
(Charles Baudelaire)
Listen to them – children of the night. What music they make!
Ascoltali, i figli della notte. Che musica suonano!
(Bram Stoker)
Everyone is a moon, and has a dark side which he never shows to anybody.
Ognuno di noi è una Luna e ha un lato oscuro che non mostra mai a nessuno.
(Mark Twain)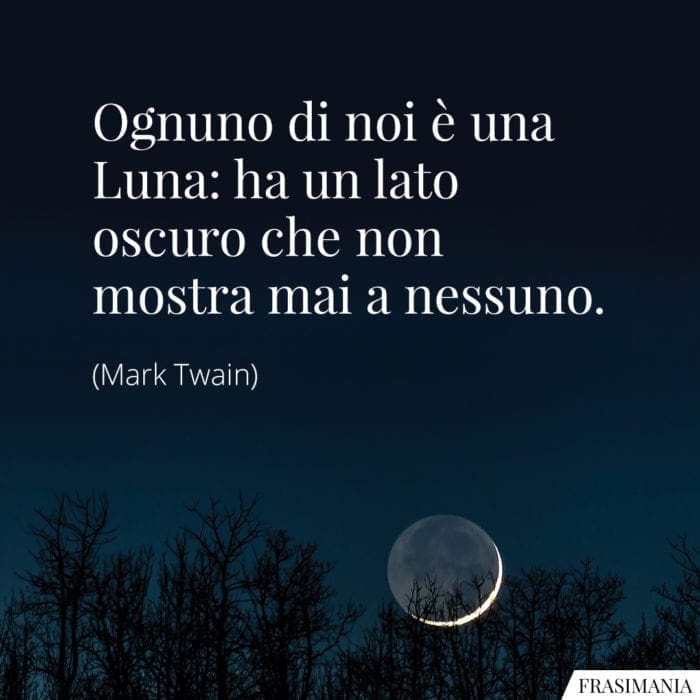 There is something haunting in the light of the Moon.
C'è qualcosa di inquietante nella luce della Luna.
(Joseph Conrad)
Double, double toil and trouble; Fire burn and cauldron bubble.
Doppia, doppia fatica e difficoltà; Bruciatura del fuoco e bolla di calderone.
(William Shakespeare)
Don't be yourself. It's Halloween!
Non essere te stesso. È Halloween!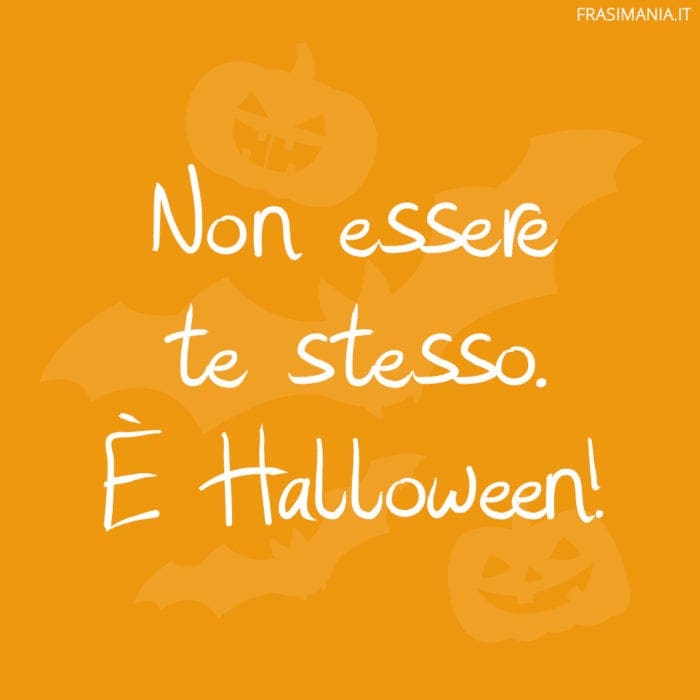 There is something at work in my soul, which I do not understand.
C'è qualcosa che consuma la mia anima e che io non riesco a comprendere.
(Mary Shelley)
The oldest and strongest emotion of mankind is fear, and the oldest and strongest kind of fear is fear of the unknown.
La più antica e potente emozione umana è la paura, e la paura più antica e potente è la paura dell'ignoto.
(H. P. Lovecraft)
I'm so glad I live in a world where there are Octobers.
Sono così felice di vivere in un mondo in cui esiste il mese di ottobre.
(Lucy Maud Montgomery)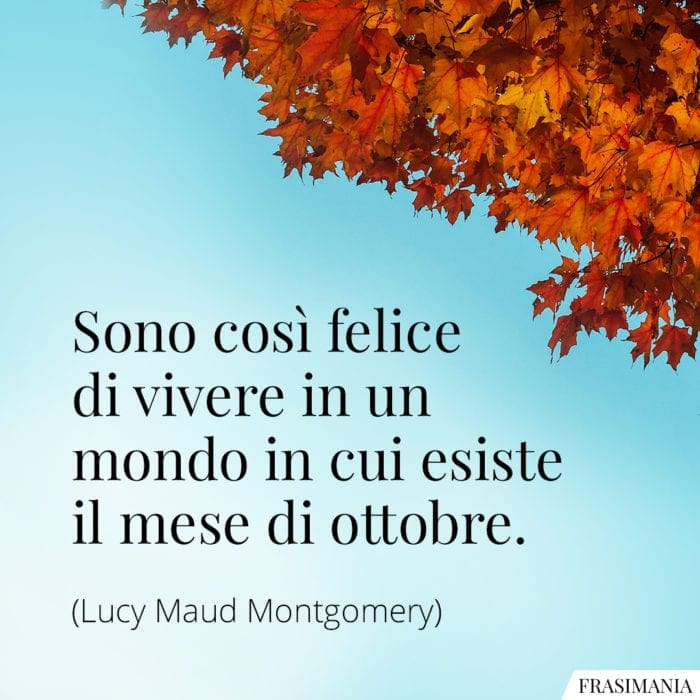 Night's black Mantle covers all alike.
Il mantello nero della notte copre tutto allo stesso modo.
(Guillaume de Salluste Du Bartas)
We're all mad here.
Qui siamo tutti matti.
(Lewis Carroll)
Hell is empty and all the devils are here.
L'inferno è vuoto e tutti i diavoli sono qui.
(William Shakespeare)
Where there is no imagination, there is no horror.
Dove non c'è immaginazione, non c'è orrore.
(Arthur Conan Doyle)
Whoever thinks of going to bed before twelve o'clock is a scoundrel.
Chiunque pensa di andare a letto prima di mezzanotte è un mascalzone.
(Samuel Johnson)