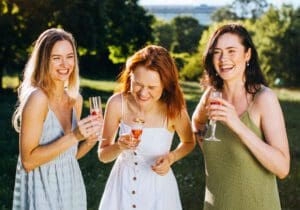 L'umorismo inglese è particolarmente famoso nel mondo, in particolare proprio quando si tratta di freddure, battute con giochi di parole e doppi sensi.
Abbiamo quindi deciso di raccogliere e condividere quelle che ci fanno più ridere.
Qui di seguito la nostra raccolta delle più belle freddure in inglese (con traduzione in italiano) che ci faranno passare un piacevole momento di leggerezza. Eccole!
Freddure in Inglese (con traduzione)
Just burned 2,000 calories. That's the last time I leave brownies in the oven while I nap.
Ho appena bruciato 2.000 calorie. Questa è l'ultima volta che lascio i brownie nel forno mentre faccio un pisolino.
Before you criticize someone, walk a mile in their shoes. That way, when you do criticize them, you're a mile away and you have their shoes.
Prima di criticare qualcuno, cammina per un miglio nei suoi panni. In questo modo, quando li criticherai, sarau a un miglio di distanza e con le loro scarpe.
I spent half my money on gambling, alcohol and wild women. The other half I wasted.
Ho speso gran parte dei miei soldi in gioco d'azzardo, alcool e donne folli. Il resto l'ho sperperato.
(W. C. Fields)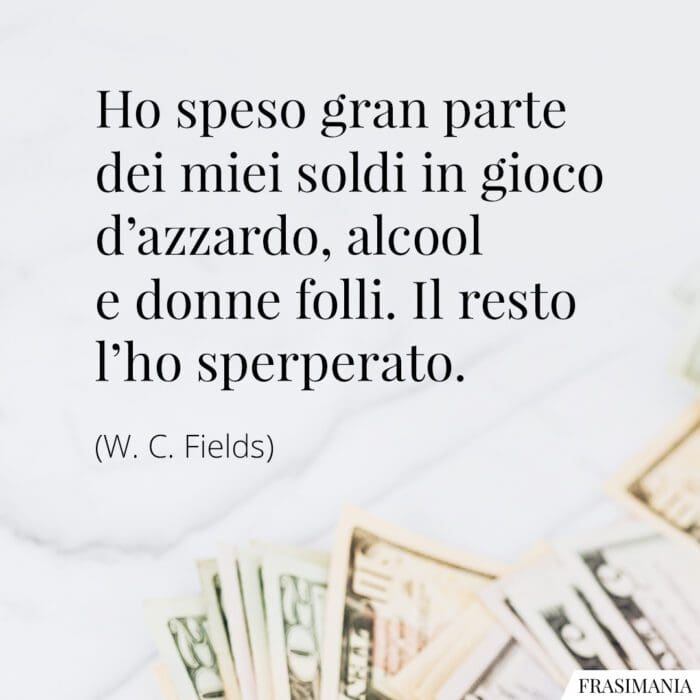 If I got 50 cents for every failed math exam, I'd have $6.30 now.
Se ricevessi 50 centesimi per ogni esame di matematica fallito, ora avrei 6 dollari e 30 centesimi.
Feeling pretty proud of myself. The puzzle I bought said 3-5 years, but I finished it in 1 year.
Sono molto orgoglioso di me. Il puzzle che ho comprato diceva dai 3 ai 5 anni, ma io l'ho finito in 1 anno.
I went to buy some camo pants, but couldn't find any.
Sono andato a comprare dei pantaloni mimetici, ma non sono riuscito a trovarli.
If a man smiles all the time, he's probably selling something that doesn't work.
Se un uomo sorride sempre, probabilmente vende qualcosa che non funziona.
(George Carlin)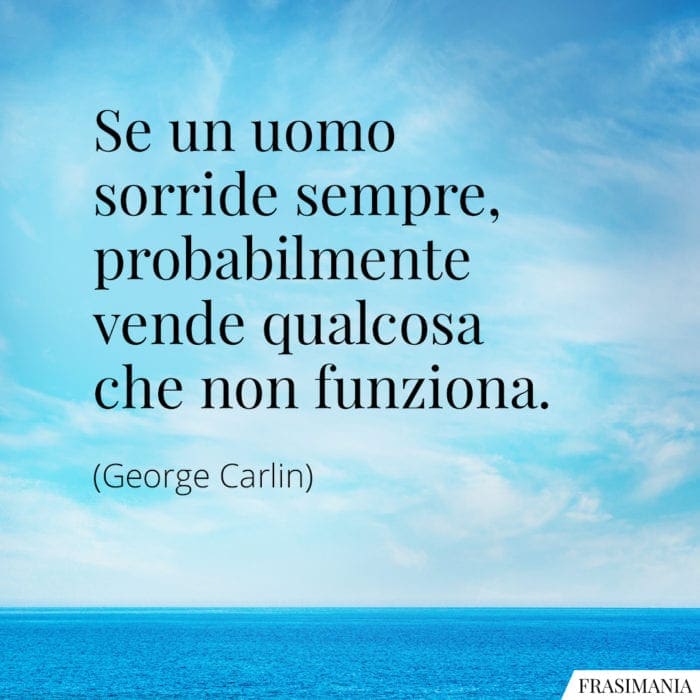 I am not a vegetarian because I love animals. I am a vegetarian because I hate plants.
Non sono vegetariano perché amo gli animali. Sono vegetariano perché odio le piante.
If life were easy, it wouldn't be difficult.
Se la vita fosse facile, non sarebbe difficile.
(Kermit the Frog)
How many telemarketers does it take to change a light bulb? Only one, but he has to do it while you are eating dinner.
Quanti operatori di telemarketing ci vogliono per cambiare una lampadina? Solo uno, ma deve farlo mentre tu stai cenando.
A clear conscience is the sure sign of a bad memory.
Avere la coscienza pulita è segno di cattiva memoria.
(Mark Twain)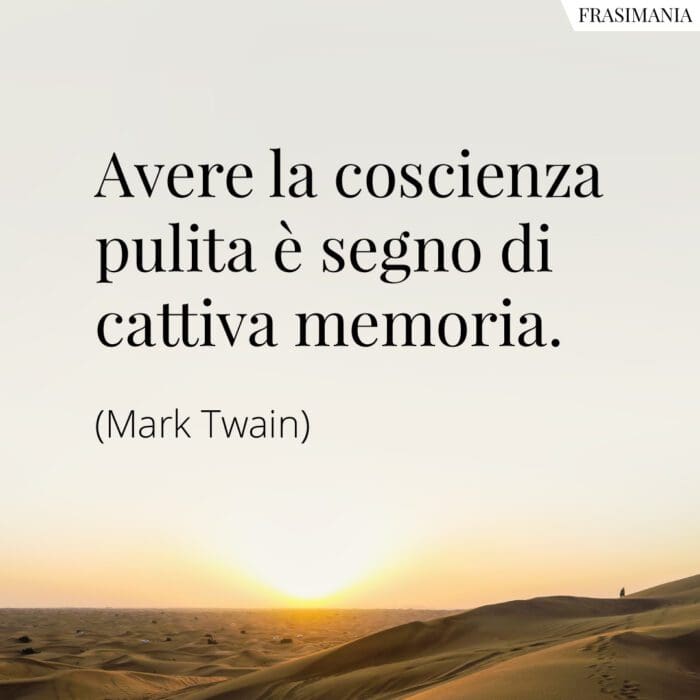 The last thing I want to do is hurt you; but it's still on the list.
L'ultima cosa che voglio fare è farti del male; ma è comunque nella lista.
Life's like a bird. It's pretty cute until it poops on your head.
La vita è come un uccello. Carina finché non ti caga in testa.
Just got fired from my job as a set designer. I left without making a scene.
Sono appena stato licenziato dal mio lavoro di scenografo. Me ne sono andato senza fare scene.
Some cause happiness wherever they go; others whenever they go.
Alcuni portano la felicità ovunque vadano. Altri quando se ne vanno.
(Oscar Wilde)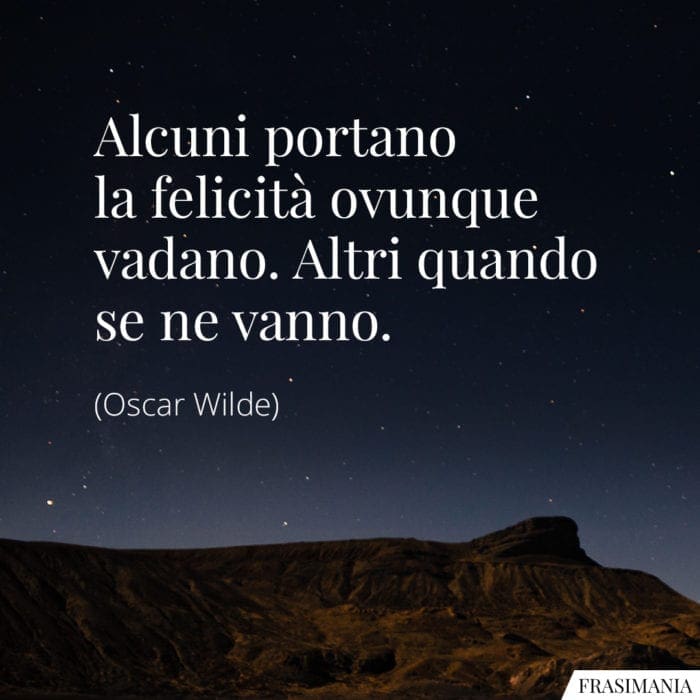 A computer once beat me at chess. But it was no match for me at kickboxing.
Un computer una volta mi ha battuto a scacchi. Ma a kickboxing l'ho distrutto.
I always take life with a grain of salt. Plus, a slice of lemon. And a shot of tequila.
Prendo sempre la vita con le pinze. Poi, una fetta di limone. E un bicchierino di tequila.
Fighting for peace is like screwing for virginity.
Combattere per la pace è come fare sesso per la verginità.
(George Carlin)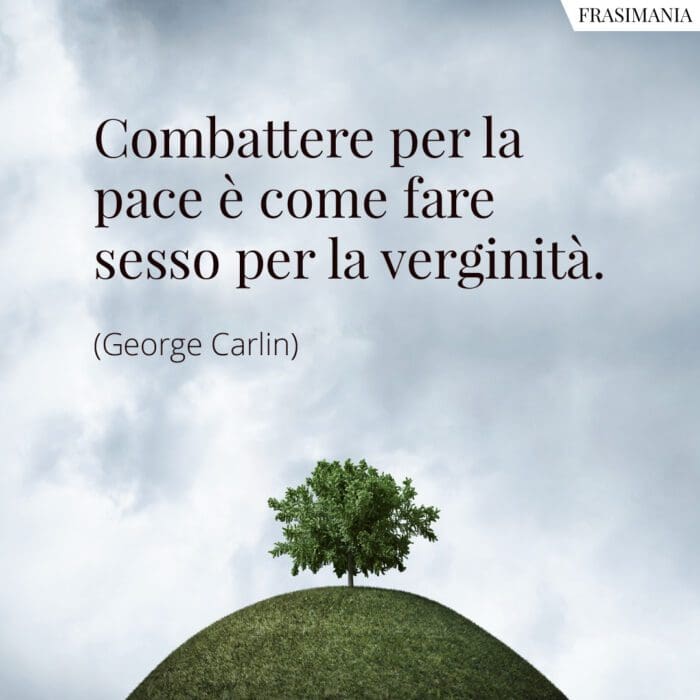 My girlfriend makes me want to be a better person – so I can get a better girlfriend.
La mia ragazza mi fa desiderare di essere una persona migliore, così posso trovare una ragazza migliore.
(Anthony Jeselnik)
Buffet: a French word that means 'get up and get it yourself'.
Buffet: parola francese che significa "alzati e prenditelo da solo".
Knowledge is knowing a tomato is a fruit. Wisdom is not putting it in a fruit salad.
La conoscenza è sapere che un pomodoro è un frutto. La saggezza è non metterlo in una macedonia.
I don't know the question, but sex is definitely the answer.
Non conosco la domanda, ma il sesso è sicuramente la risposta.
(Woody Allen)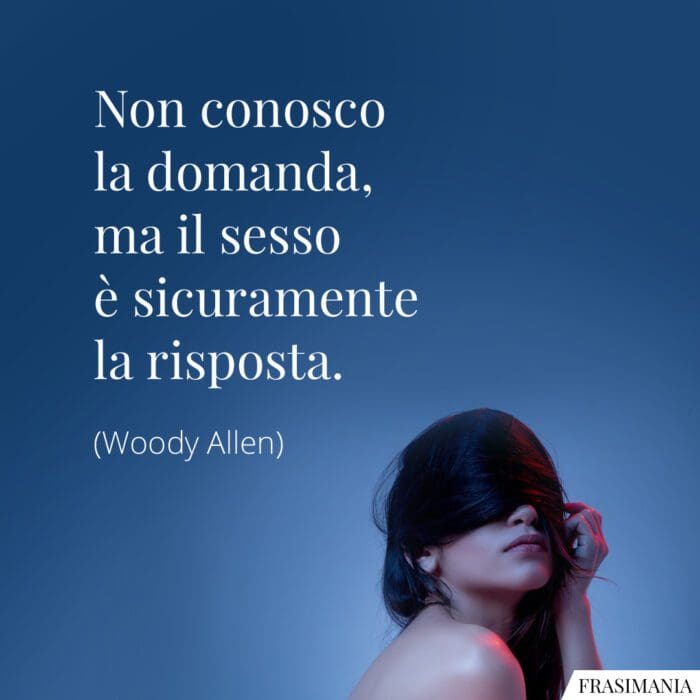 Most people are shocked when they find out how bad I am as an electrician.
La maggior parte delle persone rimane scioccata quando scopre quanto sono pessimo come elettricista.
Last night my girlfriend was complaining that I never listen to her… or something like that.
Ieri sera la mia ragazza si è lamentata del fatto che non la ascolto mai… o qualcosa del genere.
What's the difference between ignorance and apathy? I don't know and I don't care.
Qual è la differenza tra ignoranza e apatia? Non lo so e non mi interessa.
I'm free of all prejudices. I hate everyone equally.
Sono libero da ogni pregiudizio. Odio tutti indistintamente.
(W. C. Fields)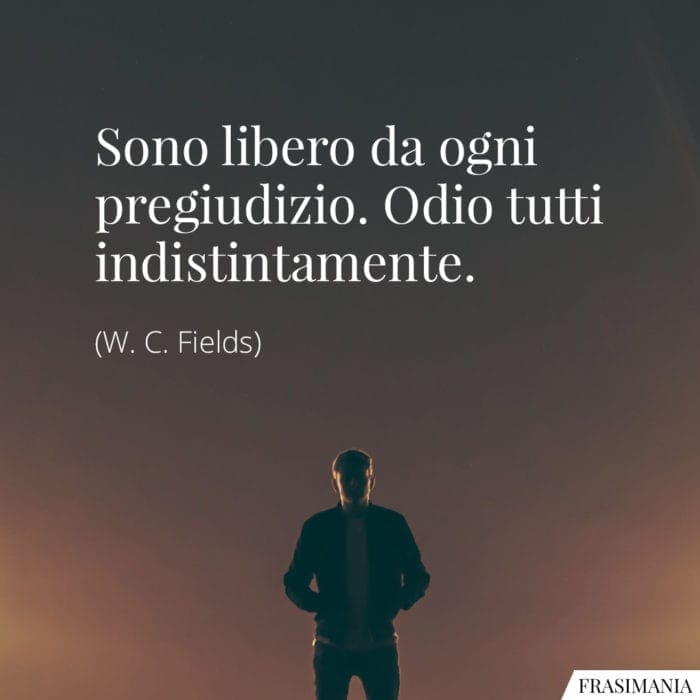 I don't have a girlfriend. But I know a girl that would get really mad if she heard me say that.
Non ho una ragazza. Ma conosco una ragazza che si arrabbierebbe parecchio se me lo sentisse dire.
The women who carry a little extra weight live longer than the men who mention it.
Le donne che portano un po' di peso in più vivono più a lungo degli uomini che glielo fanno notare.
The trouble with getting to work on time is that it makes the day so long.
Il problema di arrivare in orario al lavoro è che rende la giornata così lunga.
The difference between genius and stupidity is that genius has its limits.
La differenza tra un genio e uno stupido è che il genio ha dei limiti.
(Albert Einstein)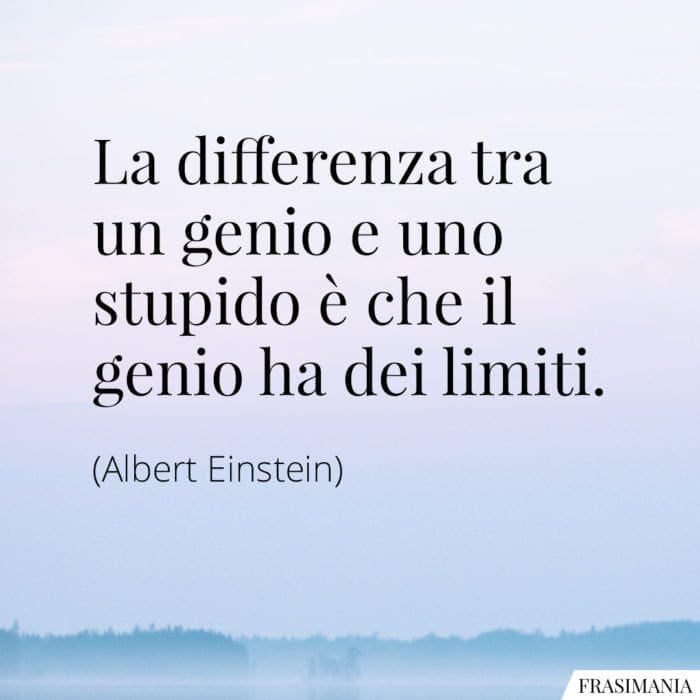 Build a man a fire and he'll be warm for a day. Set a man on fire and he'll be warm for the rest of his life.
Accendi un fuoco a un uomo e sarà al caldo per un giorno. Dai fuoco a un uomo e starà al caldo per il resto della sua vita.
At every party there are two kinds of people: those who want to go home and those who don't. The trouble is, they are usually married to each other.
Ad ogni festa ci sono due tipi di persone: quelle che vogliono andare a casa e quelle che non vogliono. Il problema è che di solito sono sposate tra loro.
Well, to be Frank with you, I'd have to change my name.
Bene, per essere Franco con te, dovrei cambiare il mio nome.
Trust in God, but lock your car.
Abbi fiducia in Dio, ma chiudi bene la tua auto.
(H. Jackson Brown, Jr.)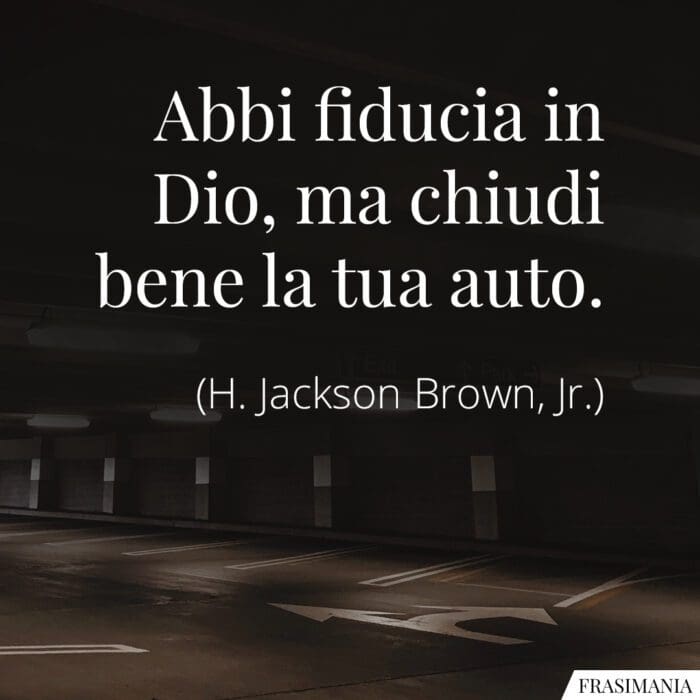 Going to church doesn't make you a Christian any more than standing in a garage makes you a car.
Andare in chiesa non fa di te un cristiano più di quanto stare in un garage ti rende una macchina.
Admiration: our polite recognition of another's resemblance to ourselves.
Ammirazione: la nostra cortese ammissione che un'altra persona ci somiglia.
(Ambrose Bierce)
Light travels faster than sound. This is why some people appear bright until they open their mouths.
La luce viaggia più velocemente del suono. Per questo alcune persone appaiono luminose finché non aprono la bocca.
A black cat crossing your path signifies that the animal is going somewhere.
Se un gatto nero vi taglia la strada significa che sta andando da qualche parte.
(Groucho Marx)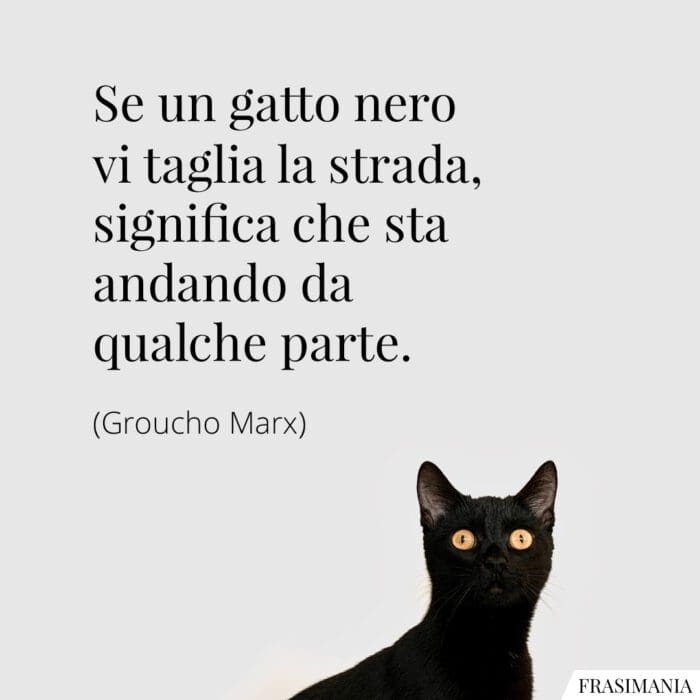 Give a man a fish, and he will eat for a day. Teach a man to fish, and he will sit in a boat and drink beer all day.
Dai un pesce a un uomo, e mangerà per un giorno. Insegna a un uomo a pescare e lui siederà su una barca e berrà birra tutto il giorno.
I am so clever that sometimes I don't understand a single word of what I am saying.
Sono così intelligente che a volte non capisco una sola parola di quello che sto dicendo.
(Oscar Wilde)
I don't have a beer gut. I have a protective covering for my rock hard abs.
Non ho la pancia da birra. Ho una copertura protettiva per i miei addominali duri come la roccia.
Behind every successful man, there stands a surprised woman.
Dietro ogni uomo di successo, c'è una donna che non capisce perché.
(Maryon Pearson)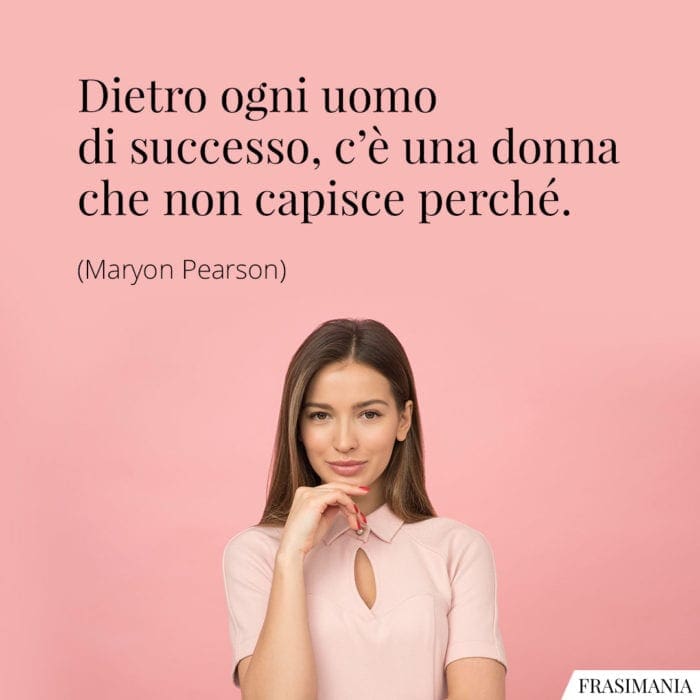 Two Wi-Fi engineers got married. The reception was fantastic.
Due ingegneri Wi-Fi si sono sposati. Il ricevimento è stato fantastico.
The best way to remember your wife's birthday is to forget it once.
Il modo migliore per ricordare il compleanno di tua moglie è dimenticarlo una volta.
(Herbert V. Prochnow)
I have all the money I'll ever need—if I die by 3:00 p.m. this afternoon.
Ho tutti i soldi di cui avrò mai bisogno. Sempre che muoia entro le 15:00 di oggi pomeriggio.
Always borrow money from a pessimist. He won't expect it back.
Fatti sempre prestare i soldi da un pessimista. Non si aspetterà di averli indietro.
(Oscar Wilde)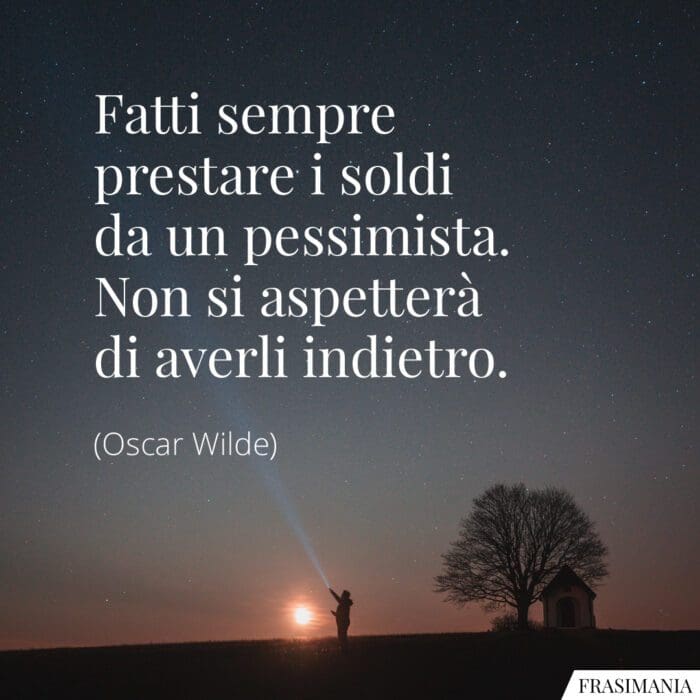 I bought the world's worst thesaurus yesterday. Not only is it terrible, it's also terrible.
Ieri ho comprato il peggior dizionario dei sinonimi del mondo. Non solo è terribile, è anche terribile.
Is it progress if a cannibal uses a fork?
È progresso se un cannibale usa la forchetta?
(Stanislaw Jerzy Lec)
When the cannibal showed up late to the buffet, they gave him the cold shoulder.
Quando il cannibale si è presentato in ritardo al buffet, gli hanno dato tutti le spalle.
It's a recession when your neighbor loses his job; it's a depression when you lose your own.
Recessione è quando il tuo vicino perde il posto; depressione è quando lo perdi tu.
(Harry S. Truman)
Today a man knocked on my door and asked for a small donation toward the local swimming pool. I gave him a glass of water.
Oggi un uomo ha bussato alla mia porta e ha chiesto una piccola donazione per la piscina locale. Gli ho dato un bicchiere d'acqua.